So what do you do if you know that you have a plume of polluted soil underneath your building? It is a liability to let the contaminated soil continue to spread and potentially reach a water supply or something else, but to clean the soil will you have to tear up your building? Will it disrupt business? How long will the clean up take? Usually people ask these questions and just end up ignoring the problem. There are buildings all over the world that have this very problem including:
Manufacturing Facilities
Gas Stations
Dry Cleaners
And More
There are some excellent, excellent examples of clean up jobs that were completed by Directional Technologies Inc using horizontal well technology.  The image below demonstrates how a horizontal well might be used to access contaminated soil underneath a building.  This image is again provided by Directional Technologies Inc which is the leader in this industry.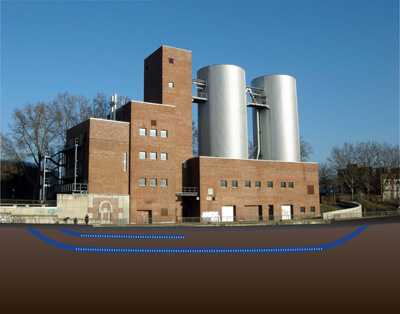 It is well worth your time to learn about how horizontal well technology can save you time and money with an environmental remediation job.
About the Author: Wendell Conner is the Founder of Engineering Solutions Inc which helps design horizontal well screens and remediation systems for clients around the country.
{ 0 comments }